Brussels BRU Airport Shuttle
Located quaintly on the northeast side of downtown, Brussels Airport is a relatively small facility known for getting crowded in peak vacation months. Offering convenient transport options like Brussels National Airport Station as well as a slew of city buses, the region is especially popular for lovers of public transportation. If you'd prefer to keep things close to home, reserve a private ride to enjoy the de jure capital of Belgium, taking your time with each locale as well as leaving whenever you get bored.
Search for BRU airport rides
AirportShuttles.com response to COVID-19 concerns and important updates for customers with upcoming bookings.

Trusted service since 2003

Flight Delayed? We wait.

24/7 Customer Service


Brussels Airport Transportation

Get a sedan to see everything with an intimate perspective, whether you're looking forward to a day at shopping throughout Grand Palace's market square or plan on seeing the scenic landscape of Parc de Laeken. Families trying to see as much as possible while making sure everyone is comfy should go with either a chartered bus or SUV, taking in the sweeping downtown views from Atomium while looking forward to a group stroll through the towering Neo-Gothic structure of Église Notre-Dame de Laeken. For a true golden-chariot experience, reserve a stretched limousine, exploring the opulent eats along Anspach Boulevard in Brussels fashion. Keep things professional by arriving on-time instead, booking a taxi for punctual arrival to the Brussels Meeting Center, or a local personal driver to offer advice on daily events and classic landmarks.

BRU Airport Transfers

Find other destinations that offer GO Airport Shuttle or search for other transportation providers at Brussels (BRU) airport.

Shuttle Locations

Looking for airport shuttle rides? Learn how you can get connected to the best shared ride van providers, sedans and private vans and view our airport transfer locations.
Brussels Airport Shuttle Service
Different transportation options serve BRU and it will depend on passenger requirements. Taxicabs, bus shuttles and train service from the airport are all available for public. They will take you to the city in periods ranging from 20-30 minutes. Car rental counters are also located near the arrival hall.
For luxurious and private transportation, the following shuttle services have been highly rated for efficiency, customer service, reliability and safety. The offer limos, luxury sedans and vans to different parts of the city as well as hotels. Airport and City Transfer is another highly recommended shuttle service. Advance booking is required and most drivers are bilingual.
Shared Van Ride
If you love making new friends, our shared van ride is a perfect choice for you. We shall drive you to some of the most toured destinations in Brussels like Serres Royales De Laeken. It doesn't have to cost an arm and a leg for you to have a great holiday, meet other fresh faces as you head to center de Delassement de Claire-Fontaine.

Private Sedan
The Museum of Natural Sciences is more than just a museum. Take our private sedan to this destination and enjoy a genuine experience with your family. A great holiday is a perfect way to connect and come together as a family, so take our private sedan and let us take you to Best Western plus Aero 44.

Private SUV
St. Bavo's Cathedral is a perfect place to visit on your trip in Brussels. Let our private SUV take you there and be amazed with the architecture. Have a memorable holiday gate away through the mountains and rough terrain with our private SUV and enjoy interesting exhibitions in Musee de la Photographie.

Stretched Limousine
If you are a music enthusiast, you need to visit the Musical Instruments Museum at take a look at the musical notes. Enjoy total freedom in your destinations as you travel around in our stretched limousine as you head to Abbaye d'Aulne home of Impressive and magnificent ruins.

Taxi Cab
Imagine you arrive at the airport, you are tired but there is no one to pick you up. You need a reliable service provider. You will never be disappointed in our taxicab services. Ease up your day-to-day stress as you unwind as you're headed to Hotel south.

Local Personal Drivers
The Royal Museum offers you a history of the military of Belgium. You can also walk through the museum. Our local personal drivers will drive you safely. For team building with your staff or workers, make a point of using our local personal driver and head to Gold de Rigenee.

Private Van
Take our private van to Foret des Soignes and get lost in the forest. If you are planning on taking your whole family on a long road trip we have something for you. Use our private van as you go to Brussels South Karting.

Bus
If you love Magritte, then let our bus drop you off at the Musee Rene Magritte. Your weekend plan can be complete with your co-workers if you decide to use our bus to visit Shopping Neivelles Mall for an unforgettable shopping experience.
BRU airport terminals
Brussels Airport sees more than twenty four million passengers pass trough its terminals each year. Don't let yourself get lost in the shuffle. Use this terminal map to find your way through the crowd.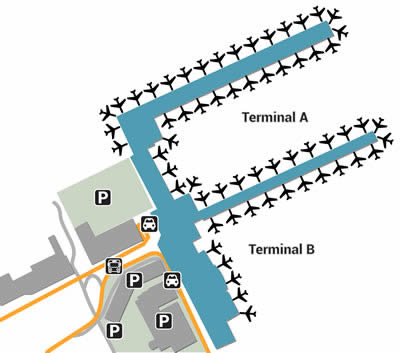 Brussels Airport Shuttles
In Brussels Airport (BRU), there are available airport shuttle services. These companies provide easier, faster and cost effective in booking certain ground transportation from the main airport.

Professional drivers are provided in which they will take every passenger to their desired destinations. It can be from your neighborhood or even to the local airports as well as providing shuttles to hotels in Brussels where you are staying. These airport shuttle services are indeed helpful and convenient for every passenger or tourists coming to the place of Brussels or other parts of Belgium. Brussels Airport (BRU) is indeed an international airport complete with every single thing you need while you are traveling around the world.

Brussels Airport is main airport of Belgium. The airport is located about 20 minutes train travel from the Belgian capital, Brussels and the airport code is (BRU).

Belgium is one of the most visited places all around the world because of its stunning and amazing attractions, tourist cannot resist. Millions of tourists are traveling all the way to Belgium every year and they really find it worthwhile. To reach this one of a kind destination, it is a necessity to be informed on what particular airport you should be on and in this situation; Brussels Airport (BRU) is the one.

Brussels Airport (BRU) is one of Belgium's busiest places because strategically, it is where the country has placed their capital, European Union Buildings and NATO headquarters. This is a world- class airport equipped with complete facilities. For passengers, ATM facilities, banking and currency exchange are made available within the airport's terminal building.

Wi-Fi connections and Internet are available found at the arrival hall of the Communication Centre. A post office is also provided. There are numerous choices for souvenir shopping from fashion outlets up to sweet shops. For hungry tummies, wide options of bars, restaurants, cafes and even vending machines located at the departure area of the airport, which is known for serving Belgian beer, seafood as well as fast- foods.

Brussels Airport handles an estimated 19 million passengers each year and those numbers continue to soar with each passing year. BRU is a popular stopover destination for many flights coming from outside Europe and many international carriers serve the facility. Many carriers like Jet Airways have scheduled flights to top destinations in the U.S., Canada as well as India.

BRU is a one terminal airport, meaning that all facilities, features and amenities are less than one roof. The terminal has several levels that offer easy access to busses, taxis and the train station. Restaurants, shops and bars are scattered across the terminal building, with a few situated in the departure area. These include small shops and stores like the airport shop, Relay stores, a coffee shop and a pharmacy.

Brussels Hotel Shuttles
Passengers flying into Brussels Airport will be pleased to know there's an excellent choice of good hotels located around the airport. Some are within walking distance from the terminal while some are just a few kilometers away. Passengers can choose their hotel accommodation based on price, location, reviews and or star ratings.

Sheraton Brussels Airport Hotel is an upscale hotel located just across the airport. It features a variety of amenities to suit the business traveler, families or lone rangers. The hotel boasts free Wi-Fi, parking and numerous breakfast and dining options. The hotel also boasts a number of business facilities, which include, faxing, photocopying and conference centers. Free overnight parking is also available.

Novotel Brussels Airport is another top of the range hotel perfectly suited for any traveler. The hotel has an indoor pool, gymnasium, free Wi-Fi and plenty of parking. It also has business facilities including conference rooms, a bar and a restaurant serving different cuisines. A complementary shuttle is available to and from the airport, but keep in mind that guests will need to make advance reservations.

The Holiday Inn Brussels is three miles away from Brussels airport and can be reached through public transport. It is equipped with wide- range of amenities including rooms with Wi-Fi connections, fitness center, a Jacuzzi, indoor pool as well as business center. A restaurant is also available serving delicious delicacies of Belgium mainly the Brussels area.

The Holiday Inn Brussels Schuman is known for their "on- site" restaurant and is 7.5 miles away from the Brussels Airport. The facilities include Wi-Fi powered rooms, fitness center and the Jubelpark complete with museums as well as lawns.

The Crowne Plaza Brussels Airport It is located near the ring road of Brussels leading to Benelux' major capitals.

Novotel Brussels Airport can be reached for about 20 minutes, which makes it more convenient for tourists visiting Brussels. It is also made accessible by riding a train.

In Brussels Belgium, you will see tons of amazing places and they are basically near Brussels Airport. These include the Grand Place- Grote Market, Manneken Pis, Jeanneke Pis, Atomium and a lot more.

BRU Contact Information
Brussels Airport
A201, 1930
Zaventem, Belgium
Airport Code: BRU