Bangkok pick up and drop off at BKK airport
Ground transportation to Suvarnabhumi Airport
A massive airport serving Thailand's capital city of Bangkok, Suvarnabhumi Airport provides everything passengers could need, from modern lounges for international flyers to relaxing local eats for domestic. The airport's unique design features a large rectangular terminal with two cross-shaped concourses on either side - these concourses are categorized into seven areas (Concourse A - G). The main terminal offers four levels, with ground transportation along Ground Level, Arrivals on Level 2 and Departures on Level 4 - Level 3 serves as a meeting place and transfer hall for connecting flights. Ground transportation options include an Airport Rail Link operated by SRET as well as a suburban commuter train for domestic travelers - there are also free buses to Don Muang Airport until midnight as well as car rental services and taxiways.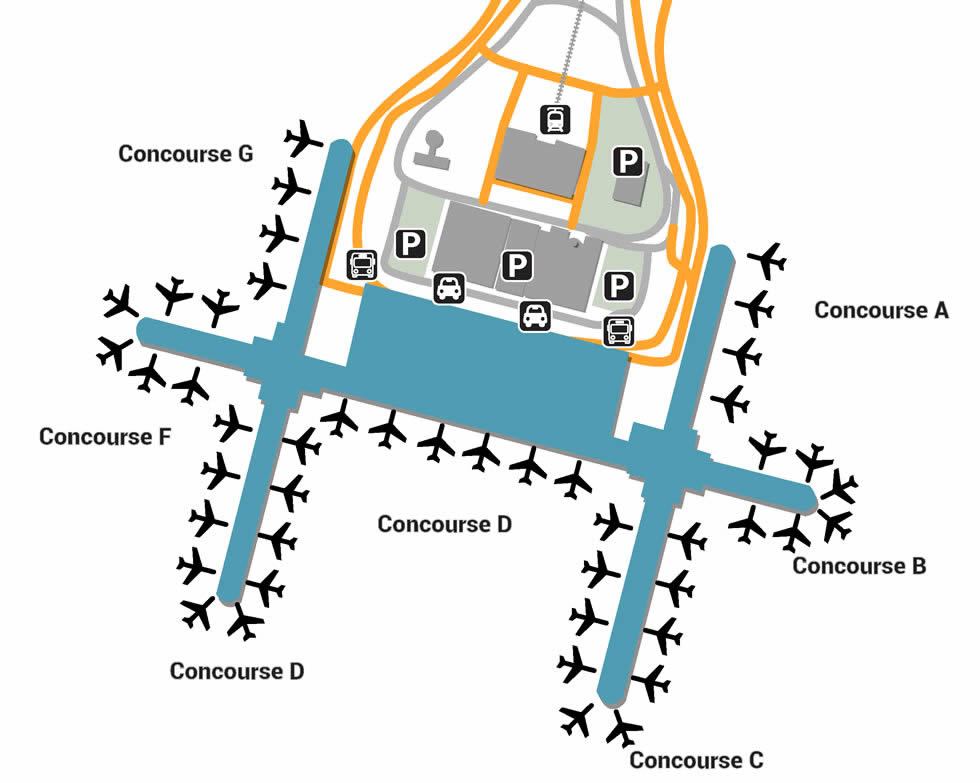 Parking
With over 15,000 spaces at Bangkok Airport, finding the right spot to leave your vehicle can be especially easy. There are three general places to park that include two six-story buildings and a large surface lot. Each of the two parking buildings handle short-term parking and are directly connected to Level 3 of the Terminal via walkway. The surface lot handles long-term parking and is located separate from the terminal. shuttle buses depart from the long-term lot to the terminal every few minutes. Additional parking services include 24-hour access to guests, handicap spaces near the terminal entrance and constant police monitoring.
Services
Services at Bangkok Airport are varied and include specialty perks for travelers of all walks of live. Basic services include 5 clinics, a post office and a large Information Counter on the 4th level. Family services include two children's play areas, toy shops and several-hour sightseeing tours that can be scheduled at tour desks on the arrivals level. Business amenities are just as diverse, including two on-site hotels and over a dozen business lounges as well as the relaxation of showers and spas. Even more relaxation can be found at various Rest Zones throughout the terminal, which include reclining leather seats and views of the tarmac. Additional services include several smoking rooms, a Muslim prayer room, and Sky Lane, a large cycling track that surrounds the perimeter of the airport - cyclists can bring their bikes to the northeast entrance free of charge.
Retail
Featuring variously themed shopping malls, having fun is especially easy along Bangkok Airport Level 4 retail space. Look forward to unique fashion that includes summer looks at POLO Ralph Lauren and trendy suits from Hugo Boss, or relax with casual gear from Jim Thompson and Victoria's Secret. Compliment your look with something sparkly at Tiffany & Co. afterward, also considering colorful accessories & make-up from rows and rows of cosmetic stands. And don't forget to pick up one-of-a-kind handicrafts from Level 4's immersive Royal Projects, which feature Thailand-only stores ranging from the handicrafts and garments of Chitralda to original artwork created by hill tribe people at Mae Fah Luang. Also along Level 4 is Concept Shop, a western-friendly mall that provides a wide array of shops like men's fashion, gourmet food and a pet shop.
Restaurants
When shopping leaves you tired, re-energize with some food, looking forward to over 50 restaurants, cafes and bars perfect for enjoying the afternoon. Grab a bite to eat from a variety of restaurants that include Japanese noodles from Kin Ramen or the diverse buffet option at Asian Corner. Specialty lunch spots include a worldly pallet ranging from Mango Tree Thai to Volare's classic pizza & pasta. Quick-serve options are also available from fast food chains like Burger King, Dairy Queen and The Pizza Company, while snack shops and takeaway eats can be found at Caffe Nero and Coffee World. And for those looking to enjoy dinner, unwind with drinks from various lounges like Reef Bar, Glass Bar and Seafood Bar, finally topping it all off with a savory dessert from The Cream & Fudge Factory.