Vienna pick up and drop off at VIE airport
Ground transportation to Vienna International Airport
A few miles downriver of Austria's capital city, Vienna International Airport is home to three terminal buildings as well as various expansion projects that make it the largest and fastest growing airport in the country. Terminal 1 is broken into two areas (1 & 1A), while Terminal 2 and 3 are attached to Terminal 1. There are also at least five concourses (B - G). Concourse B is a basement level that connects to bus terminals, while concourses C and D provide additional piers filled with shops and restaurants south of the connected terminals. Concourses F and G are extensions of Terminal 3 and offer plenty of entertainment for those hanging out near their gate. Additional ground transportation includes car rental facilities and taxis, as well as the on-site Vienna Airport Railway Station, which offers rides via the Vienna S-Bahn (Line S7) as well as nonstop lifts to downtown through the City Airport Train.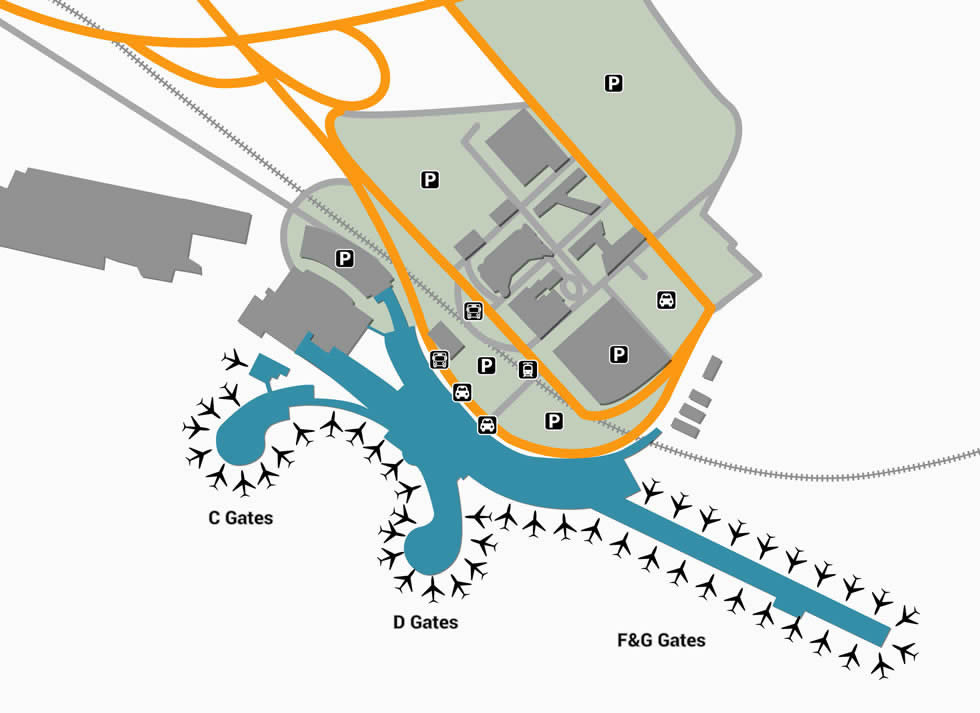 Parking
Vienna Airport is home to various parking lots that offer short-term, long-term and business parking, in addition to constant sales that make budgeting easy. Parking areas include P3, P4 and PC. Lot 3 is a multi-story facility that offers easy convenience to Terminal 1A, while Lot 4 is about the same size except closer to Terminal 3 – Lot 4 is also close to the business facilities of Office Park, as well as car rental kiosks and the Vienna Airport Railway Station. Long-term parking can be found at Lot C, which provides uncovered economy spots behind MOXY Hotel. Receive additional discounts when you book online, or save through frequent flyer services, from the specially designated spots that come with Executive Cards to cashless alternatives courtesy of pre-paid Time Cards.
Services
Enjoy basic services at the airport by making due with its most relaxing amenities, from quiet prayer lounges to complimentary workstations, not to mention interesting exhibits and mesmerizing tours through Visitor World. Business perks include the VIP Experience at Vienna Airport, which comes with personal shoppers, assistants and valet – business travelers can also choose from at least four executive lounges as well as rentable spaces at Office Parks 1, 2 and 3. Surrounding the Office Parks are the executive suites of NH Hotel and Moxy Hotel. The airport also offers Family Services, which entails pick-up at any chosen meeting point, a personal assistant ready to help with bags & directions, and of a surprise gift for the kids upon arrival to your departures gate.
Retail
A good way to pass the time at Vienna Airport is through its many shopping opportunities, something that can easily be explored at Terminal 1's expansive shopping plaza. Enjoy a wide variety of gifts and souvenirs, whether it's the gift of convenience through at least nine separate Heinemann Duty-Free locations or specialty treasures from gift shops like Flavors of Austria and La Cure Gourmande. Upscale retail can also be found at fashion giants like Calvin Klein, Michael Kors and Dolce & Gabbana, not to mention luxury accessories from Watch & Jewelry as well as Swarovski. Additional beauty items are available at a few cosmetics stores like Bipa and Obey Your Body, while those looking forward to family-friendly games, gifts and books should head to Schmitt & Trunk.
Restaurants
Settle down for a solid bite to eat, whether you're looking forward to a hot dinner when the night's wound down or a quick pick-me-up amidst a mid-day delay. Early-birds have a wide variety of cafés to look forward to as well, including Air Café, Café Wien and Café Franzl, not to mention savory bakeries that range from the sweet treats of Anchor to the salty pretzels of Brezel Meister. An array of worldly gourmet also adds a colorful splash of flavor, from the Mediterranean at Jamie's Italian to the Italian at Rustichelli Mangione. And for on-the-go travelers, fast food options provide quick and familiar eats from McDonald's, Burger King and Pinky Hotdog, but for those interested in an intimate sit-down, enjoy the posh ambiance of Zugvogel for full service eats as well as Kulinarijat for classic Austrian dishes.