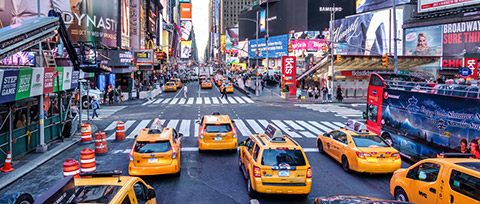 Join our Travel Agent and Affiliate Program
Have a website and want to add airport transportation to our services? We off high commission and 24/7 customer service for your users.
Get our Developers API
If you get high traffic and want to get a direct API of our services then this may be for you.
Download our Rideshare Apps
Whether you are a driver or rider our rideshare apps can get you picked up in real time from any location near an airport. Choose from a variety of vehicles such as sedans, limos, private vans, taxis, SUVs and more.
Baggage policy
Although many providers follow a similar policy to the airlines, 2 standard bags and 2 carry-ons per passenger, every transportation provider will have different policy concerning luggage. You will need to check with your transportation provider in order to find out what kind of restrictions or fees may apply including oversized luggage, surfboards, pets, etc.
Cancellation of your reservation
If you need to cancel your reservation please refer to your email confirmation and then click on the cancellation link provided in order to cancel. Remember that you will be subject to your transportation provider's cancellation policy.
Child car seats
I have small children. Do they need car seats and if so do you provide them? Please be sure to check with your transportation provider to see what laws apply in the area you are traveling to. You may need to bring your own child safety seats, but this varies from provider to provider so make sure to ask prior to your trip.
Credit card refund inquiries
If you have an existing reservation please allow up to 3-5 business days for refunds to process. If you want to inquire about your refund: Help with credit card refunds
Current reservation questions
If you have an existing reservation and need assistance we are happy to help you. For current reservations please contact us: Help with existing reservation
Finding your vehicle at the airport
You will find some brief instructions in your confirmation email about where to connect with your driver at the airport. If you have any questions we recommend contacting your transportation provider directly using the contact information, which is also included in your confirmation email.
Flight delays
If your flight has been delayed many providers will monitor your flight status but this can vary from company to company so make sure that you know your transportation provider's policy in advance and contact them directly.
Left item in vehicle
If you think you left something behind in the vehicle please contact your transportation provider using the contact information included in your confirmation email.
Modify your reservation
If you need to modify your reservation please contact your transportation provider directly. You can find their contact information within your confirmation email: Help with existing reservation
Provider wanting to add its vehicles
Want to become one of our partners and see your airport shuttle, limo, or taxi company's rates listed on our site? Fill out the form in the link below and we'll have someone contact you as soon as possible.
If you are looking for a corporate account please complete the following form and let us know your needs for business travelers at your company.